Grey Pink Chiffon Long Tulle Prom Dress Bridesmaid Dresses
Specifications
Silhouette
A-line
Neckline
V Neckline
Hemline/Train
Floor Length
Fabric
Chiffon
Straps
Regular
Sleeve
Sleeveless
Fully Lined
Yes
Season
Spring Summer Autumn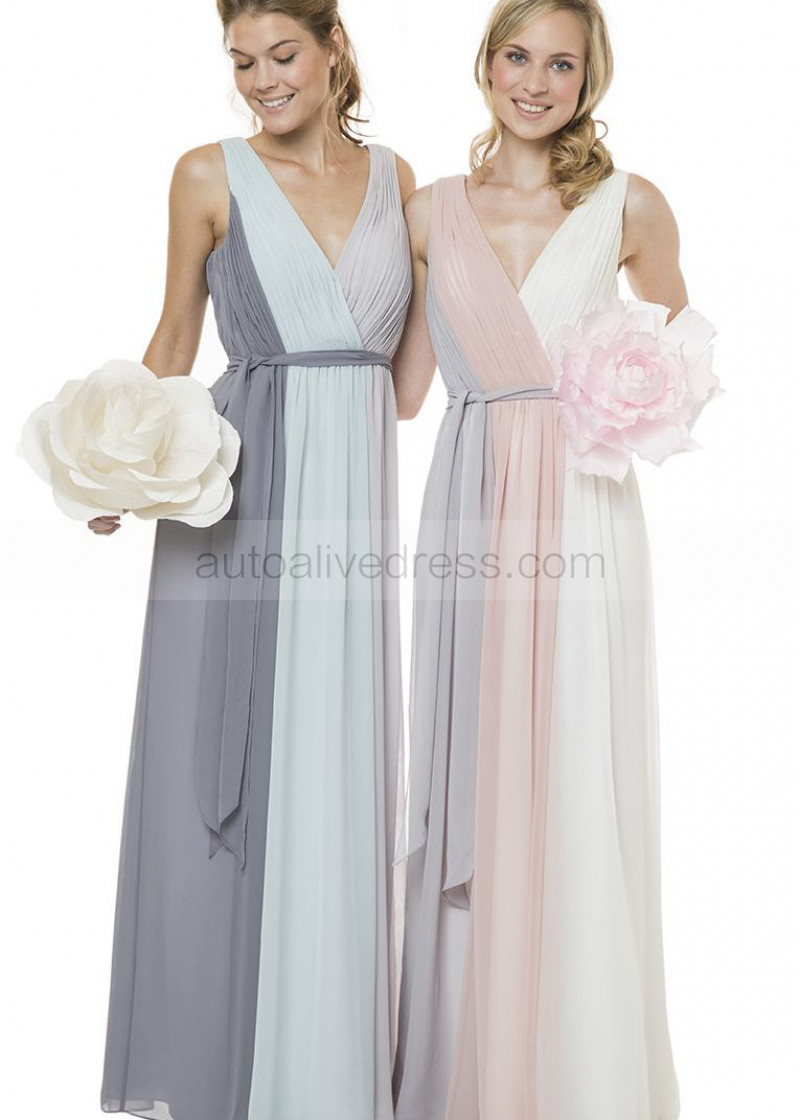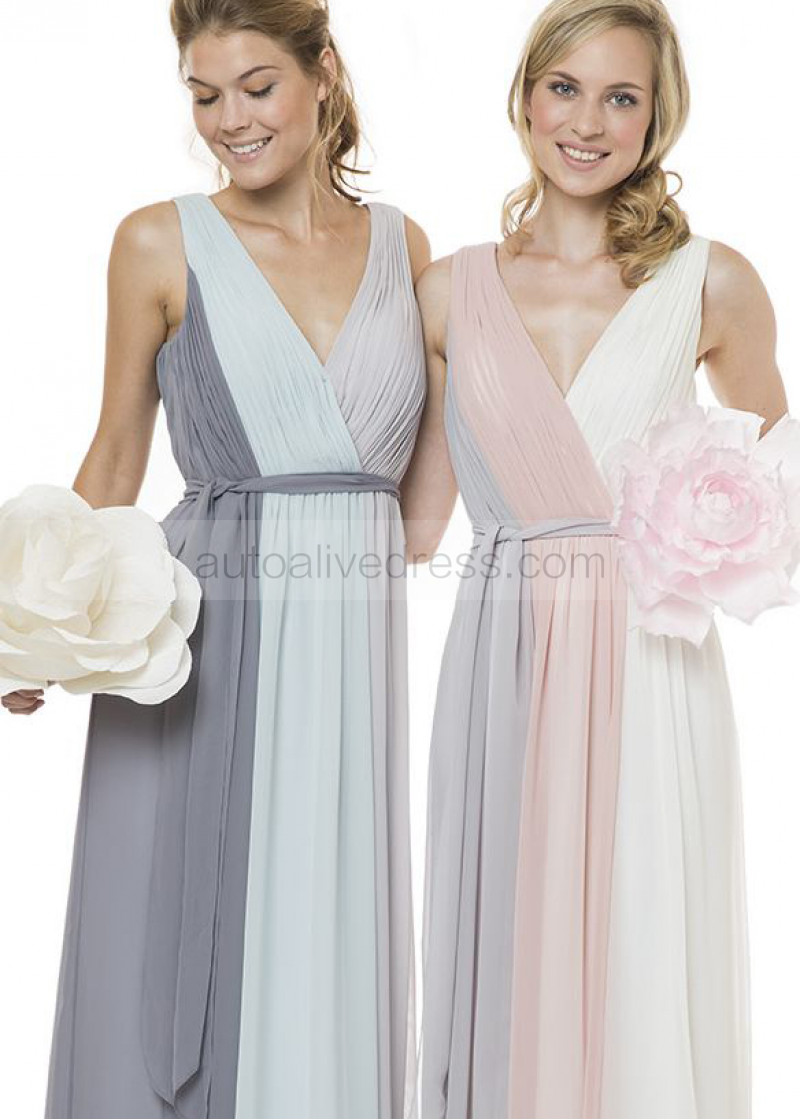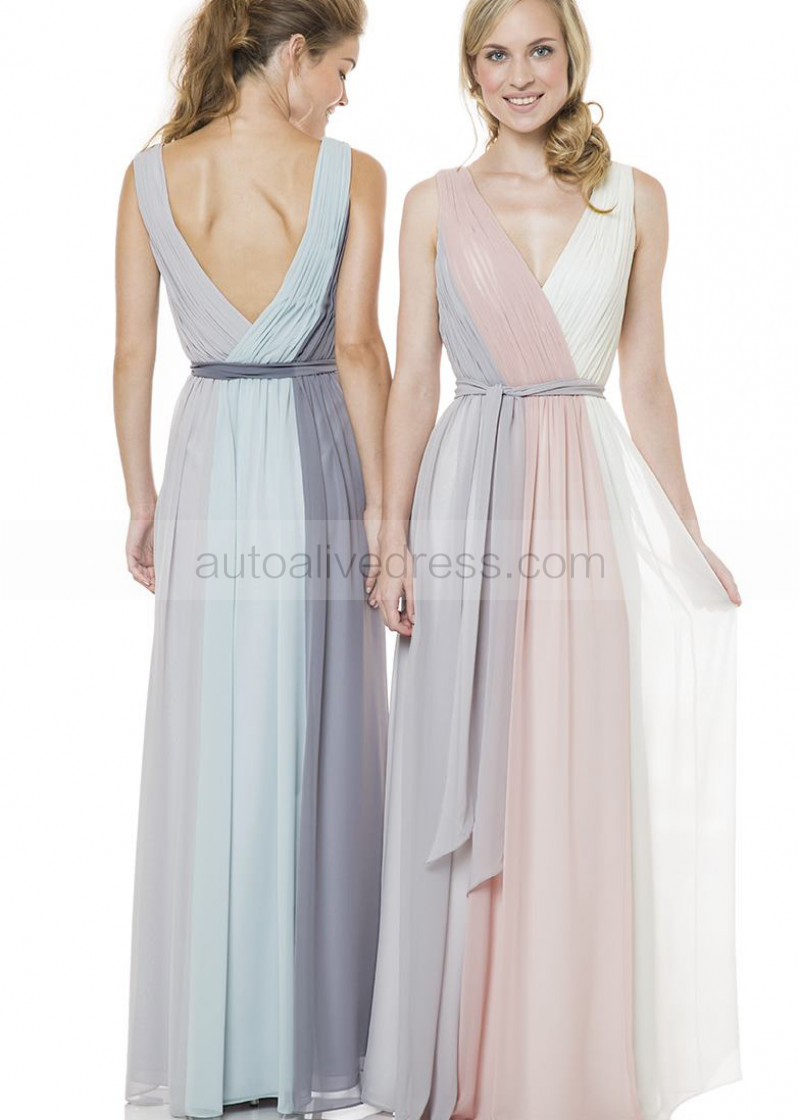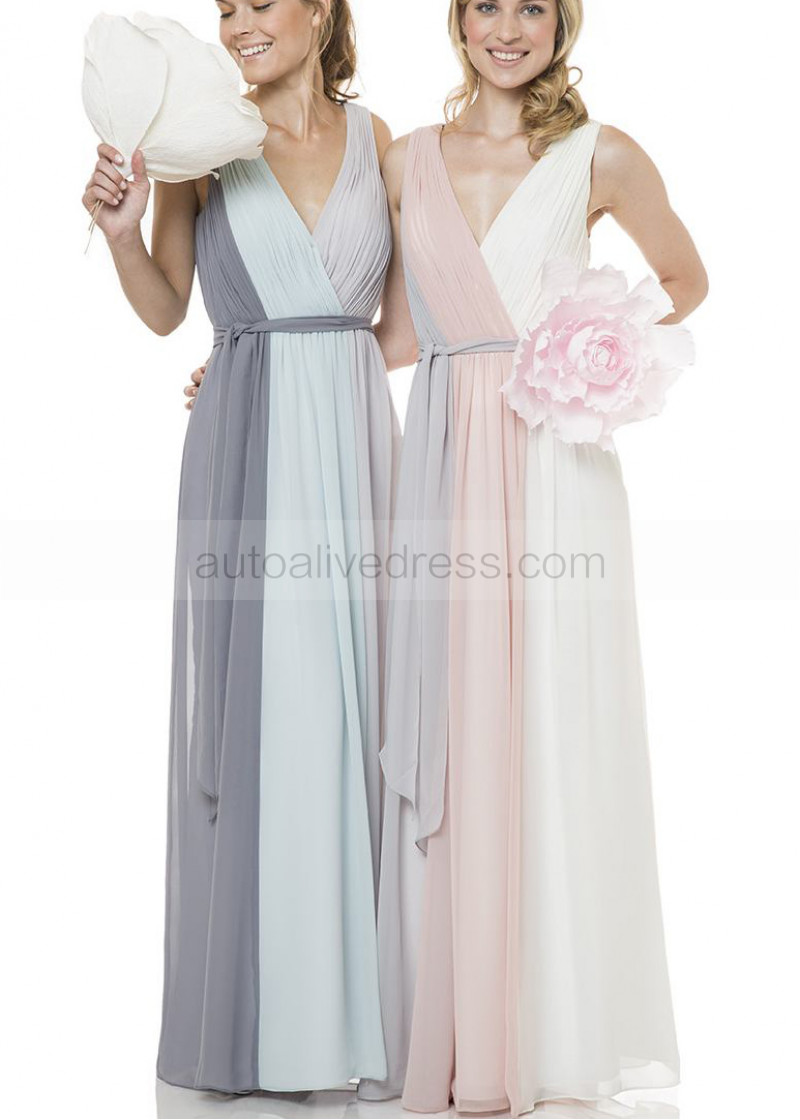 Q&A
Q: Can i order this dress with different color?
A: Yes we can custom make the dress in other colors, please contact us for possible color chart
Q: Can i order this dress with custom measurements instead of standard size?
A: Yes we offer custom make service, please contact us for custom order details
Q: I need my order urgently, do you offer rush order?
A: Yes we offer rush order service and express shipping option, please contact for details
Q: Can i return or cancel the order if i change my mind?
A: Please understand each dress is made to order. The custom nature of our dresses means our cancellation and RETURN POLICY are stricter than other items so please read them carefully before you place the order.
Q: Is there any additional fee involved like Tax or Customs charge in Shipping?
A: In some cases,your destination country may charge the tax which is out of our control and differs from country to country so please check with your local Customs office for more information.
Specifications
Silhouette
A-line
Neckline
V Neckline
Hemline/Train
Floor Length
Fabric
Chiffon
Straps
Regular
Sleeve
Sleeveless
Fully Lined
Yes
Season
Spring Summer Autumn
Women Dresses Size Chart (inch/cm)
US
2
4
6
8
10
12
14
UK
6
8
10
12
14
16
18
Europe
32
34
36
38
40
42
44
inch
cm
inch
cm
inch
cm
inch
cm
inch
cm
inch
cm
inch
cm
Bust
32.75
84
33.5
86
34.75
89
35.5
91
36.5
93
38.25
98
39.25
100
Waist
25.50
65
26.75
68
27.5
70
28.25
72
29.5
75
31
79
32.75
84
Hips
35.75
91
36.5
93
37.75
96
38.5
98
39.75
101
41.25
105
43
110
Hollow to floor
57.75
147
57.75
147
59
150
59
150
59.75
152
59.75
152
61
115
US
16
16W
18W
20W
22W
24W
26W
UK
20
20
22
24
26
28
30
Europe
46
46
48
50
52
54
56
inch
cm
inch
cm
inch
cm
inch
cm
inch
cm
inch
cm
inch
cm
Bust
41
105
43
110
45
115
46.75
119
48.75
124
51.25
131
53.25
136
Waist
33.75
86
36.25
92
38.5
98
41
105
43
109
45.25
115
47.75
122
Hips
44
112
45.75
117
47.75
122
49.5
126
51.5
131
53.25
136
55.5
141
Hollow to floor
61
155
61
155
61
155
61
155
61
155
61
155
61
155
Note: The Hollow to Floor measurement of our standard dresses already include 2 inch (ca.5 cm) extra to fit high heels.
Flower Girl Dresses Size Chart (inch/cm)
US Size
0-3month
6month
12month
18month
24month
2T
3T
inch
inch
inch
inch
inch
inch
inch
Bust
15
16
17
18
20
20
21
Waist
/
/
/
/
/
/
/
/
/
/
20
51
21
53
Hips
/
/
/
/
/
/
/
/
/
/
20
51
21
53
Shoulder to knee
/
/
/
/
/
/
17
/
18.5
/
21
53.5
22
56
Shoulder to tea
14
36
15
38
17
43.5
18.5
47
21.5
55
21.5
55
23.5
60
Hollow to Floor
/
/
/
/
/
/
/
/
/
/
33
84
35
89
US Size
4T
5T
6T
7T
8T
9T
10T
inch
inch
inch
inch
inch
inch
inch
Bust
22.5
23.5
24.5
26
27
28
29
Waist
22
23
24
25
26
27
28
Hips
22
56
23
58
25
64
26
66
27
69
29
74
31
79
Shoulder to knee
24
61
27
68.5
28
71
29
74
31
79
33
84
34
86.5
Shoulder to tea
26
66
28
71
31
79
32.5
82.5
34
86.5
36
91.5
37
94
Hollow to Floor
38
97
40
102
41
104
42
107
43
109
44
112
47
119
US Size
12T
14T
inch
inch
Bust
30
32
Waist
28
71
30
76
Hips
33
84
35
89
Hollow to Floor
51
130
53
135
Tulle Skirts Size Chart (inch/cm)
US Size
XS
S
M
L
XL
XXL
/
/
inch
cm
inch
cm
inch
cm
inch
cm
inch
cm
inch
cm
/
/
Waist
25
64
27
69
29
74
31
79
33
84
35
89
/
/
Knee length
25
63
25
63
25
63
25
63
25
63
25
63
/
/
Tea length
28.9
73
28.9
73
28.9
73
28.9
73
28.9
73
28.9
73
/
/
Floor length
42.9
109
42.9
109
42.9
109
42.9
109
42.9
109
42.9
109
/
/